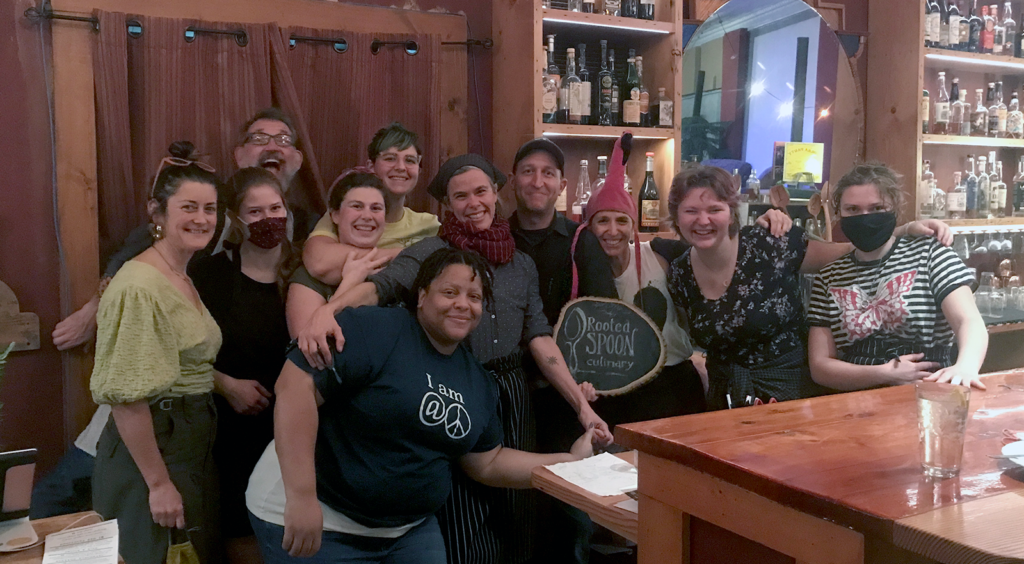 It has been an honor to serve you and the greater Viroqua community for past 10 years.
Don't Worry!
We're not disappearing altogether… just redefining the Rooted Spoon.
The good news: we are going to continue offering the same high quality farm-to-table catering, just from a different location. But we don't want to spoil the surprise just yet. Stay tuned for all the updates in 2022!  
Do you have a question for us?